Camden Minibus Hire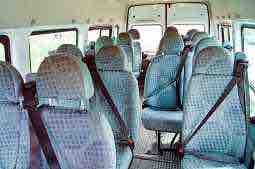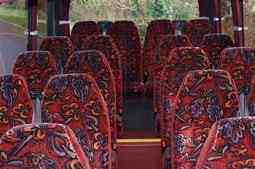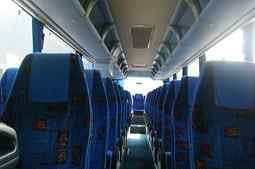 HOME – Camden 
When you are considering hiring a minibus in Camden, you should ideally be looking into several factors that contribute towards your group having a good time. 
 
The first and foremost consideration is the choice of the vehicle. Always opt for a provider who has a large fleet. The advantages of having a large fleet is the ability to pick and choose a vehicle, availability of vehicle at the required time, and at short notice, and replacement vehicles on hand in the case of any unexpected. We have at our disposal a fleet comprised of the most modern models, such as Mercedes 16 seater, Ford Transit, Volvo coaches, and Iveco coaches.  
 
However, the choice of vehicles should never be the only consideration.  
 
Always make sure the provider services the vehicles periodically, and keeps them in prime running condition. This is important for a smooth ride, without any hitches. We make it a point to service vehicles at regular intervals, and check key parameters, such as tyre pressure, oil, and more before starting a trip. We also make sure to ensure our vehicles comply with all safety provisions. Our vehicles come with various safety features.  
 
Consider the level of comfort, and flexibility. All our vehicles come with features and accessories that make your journey comfortable. Some of the most common features, found in most vehicles, include air conditioning, music system, plush reclining seats, overhead reading lights, and more. Our vehicles are GPS enabled, and have PA systems enabled. We are amenable to providing additional facilities, such as cooler box, on board refreshments, and more.  
 
Never underestimate the importance of service. Bad service can ruin a good trip, and render even the best of vehicles uncomfortable. They are always geared towards taking you to your destination through the best routes, without compromising safety. Our customer support team perfectly complements the role of the driver, and makes all arrangements related to the trip. 
 
Cost is always a prime consideration, especially when it comes to groups. For most providers, the costs start to add up when more and more features are thrown in, or when you select a popular vehicle. With us, you are guaranteed the lowest rates, and 100 percent transparency in pricing. We offer the best service, and the most comprehensive offering, at the lowest rates. We cut costs through our efficiency, rather than by cutting down on essentials, or making compromises. 
 
The best way to check whether we are true to our claims is by checking up with previous customers. Most customers who have availed our minibus hire in Camden, have been delighted with our high quality services, and have left positive testimonials. They always come back to us whenever they need a minibus, and this is the best advertisement for our services, and the value we offer. 
 
The London Borough of Camden is very close to the city centre, and in fact, all the attractions and activities that take place in London are within easy reach of Camden town. Camden nevertheless has attractions and activities on its own, and also several private events, which attract visitors from afar and other parts of London. The best practice for organizers responsible for such groups is to arrange for Camden minibus hire. 
 
The historic Camden market, by the canal is a good location for shopping, and people-watching. Camden actually has a labyrinth of open-air markets, including Camden Lock Market, Camden Lock Village, Inverness Street Market, and Stables Market, each with unique goods, and charm of its own. The Lamb's Conduit Street, with its esoteric offerings, is a throwback to an older London.  
 
The Camden catacombs, a large underground area underneath the Camden markets, the St Pancras Old Church, once used as a prison, the St Michael's Church, Camden Town, the Carreras Cigarette Factory with its striking Art Deco Egyptian Revival features, and the Jewish Museum showcasing Jewish life and heritage, are a few places of interest in Camden town. For those lured by nature, the sprawling Queen Mary's garden is unbeatable in beauty and grandeur. The ZSL London Zoo in Regent's Park is another interesting days out preposition for the whole family. The Trendy Primrose Hill offers spectacular city views. 
 
Among the interesting activities on offer in Camden is the Jenny Wren canal boat cruise, and the Pirate castle, which offers whole range of interesting water-based activities for all ages.  
 
Camden is a hub of London's live music scene, with several venues of repute. Koko, formerly Camden Palace Victorian Theatre, is the major venue for plays, musicals, concerts, and other shows, as is the Electric Ballroom. The Jazz Café hosts the latest jazz and blues performance, on regular basis. The Roundhouse, Etcetera theatre, and Camden Highlight are other major show venues in town. The Camden Arts Centre offers high quality modern visual art.  
 
Camden is covered in the London Underground network, and also has a London Overground station, with suburban trains plying. It is a major hub for London buses. However, it still requires Camden minibus hire for groups to move around seamlessly. To avail our minibus hire in Camden, fill up our online booking form, or contact customer care now. We are available round the clock. Camden falls under the NW postcode area, and our services extend to most parts where postcodes start with NW.  
 
 
WHY CHOOSE US
Coach Tracker
Flights monitor at all airports
Manage your booking
Printer friendly tickets
G.P.S System
Specialised GPS system Pick you up on time
Timetables
Excellent time keeping
Avoid train delays
Switch to coach to avoid rail disruption
Save money
Save money on all coach sizes
Travelling with us
Voted number 1 for customer service
Luggage capacity
All vehicles have luggage capacity depending on the number of people
---
Online Exclusives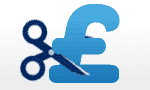 Lowest Rates Guaranteed save money on all sizes coaches.
Creditcards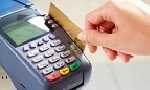 All Credit Cards Accepted
( charges may apply )
Business Accounts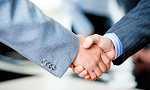 Business Accounts and Contract Work welcome.
Travel to Europe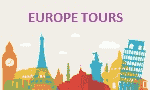 Travel to Europe- All inclusive
24 hours service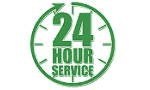 24 hour service 7 days a week.
Airport transfers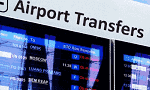 Airport transfers Free parking included at all airports.